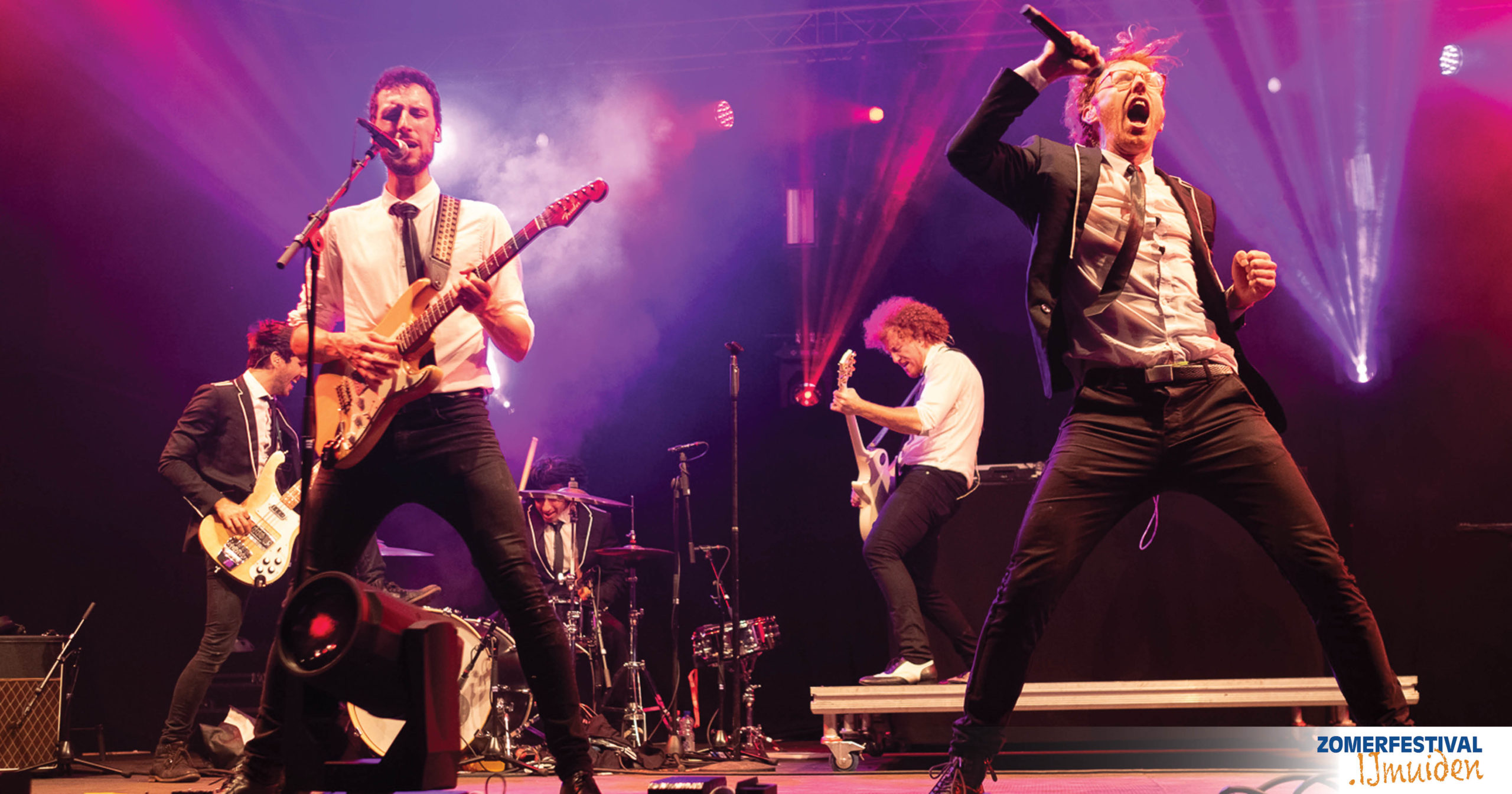 Furnace and the Fundamentals komen ook in 2023

.
ONE MORE TIME…
Met Furnace and the Fundamentals hadden we in 2019 een hele fijne eerste ontmoeting! Wat een waanzinnige band uit Australië…het smaakt naar meer!!
De grootste partyband van Australië heeft op vrijdag 22 juli het Kennemerplein doen schudden! Ze komen wederom naar jullie op het Zomerfestival IJmuiden.
Voor in jouw agenda: vrijdag 21 juli 2023.
AUSTRALIA'S BEST EVENT BAND SHOWS US HOW THEY PARTY DOWN UNDER!
Thousands of fans across Australia and the UK have seen Furnace earn their reputation as party starters! The six Sydney showmen with a penchant for over the top antics are known for their raucous live shows including their signature exhilarating, non-stop party set of the greatest songs of all time, giving the people what they want – better than they remembered it. This band is unlike anything you've seen before!
Musical chameleons with a sense of humour, the band is tight, energetic and engaging. As the concert headliners that were worth lining up for, or the band that made your night, Furnace and the Fundamentals are guaranteed to leave any audience white hot!
Providing an eclectic blend of the best songs ever written, delivered with all the character of the original and twice the energy, Furnace and the Fundamentals give the people what they want – better than they remembered it.http://www.furnapalooza.com/
With combined sales of over ONE BILLION records, their immense repertoire spans countless hits, performed with their incredible musicianship and a stunning stage presence. From The Beatles to Beyonce, Michael Jackson to Mark Ronson, Queen to Daft Punk and everything in between – this band is unlike anything you've seen before.
SO LET'S HAVE A GREAT AND MADNESS PARTYNIGHT WITH THESE CRAZY AUSSIES!
Muziek op vrijdag: 19.00 uur – 24.00 uur
GRATIS TOEGANG // FREE ENTRY
Oproep: we adviseren je om met de fiets of het openbaar vervoer naar het Zomerfestival IJmuiden te komen in verband met de verwachte drukte.
Via de Facebookpagina van het Zomerfestival IJmuiden zul je op vrijdag 21 juli 2023 op de hoogte gehouden worden van de actuele drukte.
Reisinfo: 9292